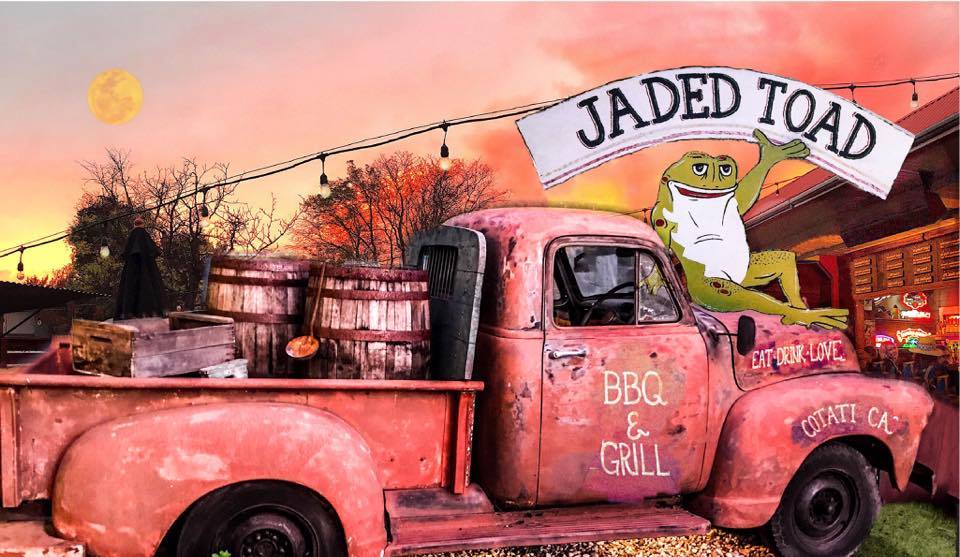 Join us for our first ever Cornhole Tournament Jaded Toad - Cotati, for those that have never been to Jaded Toad before it's an adult playground & sanctuary for the social, the caring and the jaded. They believe in the preservation of that, enter their embellishment to meet friends, make new ones and be part of the community, and always... EAT * DRINK * LOVE
Cornhole tournament:
Jaded Toad will be hosting our first ever Cornhole tournament! - get your friends together and get ready to play! Entry into the tournament is $10 a person (please bring cash for entry). Team of 2 will play during the event and the winner takes all! (First Place team receives all monies collected from entry fees).
Pint Night:
Jaded Toad is bringing in one of their local favorite brewing companies for us to experience. Brewery TBA
Sunday Football:
For those of you following this season's football games, Jaded Toad offers nice large screens through out for your viewing pleasure!
We will also have a exciting food specials TBA for our eating pleasures!